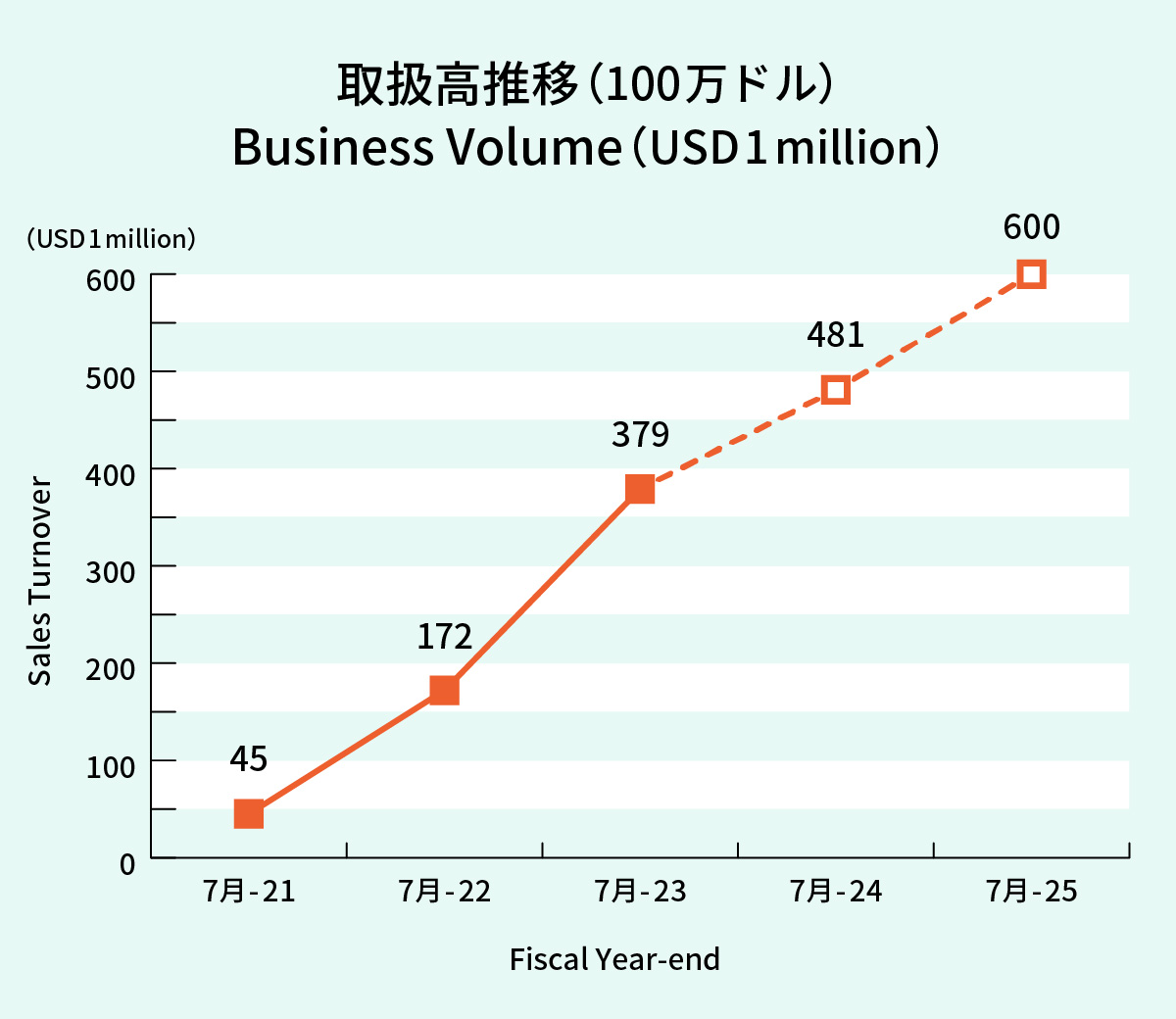 創業後(2020年8月)から、2年経過しましたが、幸い海外取引先(サプライヤー、顧客)からの高い信頼と国内金融機関並びに関係機関等からの手厚い支援を受けることができ、業績は予想を大幅に上回る推移となり、鉄・非鉄の素材系中心のトレードにファイナンス機能を付与したビジネスプラットフォームを短期間で構築することができました。
折からのグローバルなインフレ昂進により、物価と金利の高水準が維持継続され、物流と資金需要が更に 増大することが予想されています。 かかる環境下、このビジネスプラットフォームの機能と多様性の向上に努め、大きな信頼の輪を通じて業容拡大を図りたいと思います。
It has passed 2 years since we started our operation in August, 2020. Very fortunately, we could achieve much bigger performance than our expectation. Our overseas customers and suppliers have extended an immense trust and cooperation to our business. Japanese bankers have also expanded financial facilities for us step by step in a great supportive manner. Thanks to those partners' help, we have established a business platform of trade finance mainly for Steel and Non-Ferrous products in such a short period.
The world economy is now in a strong wave of inflatioin that we have not experienced for a century. It is prospected that the commodity price and interest ratio will be kept at high level and the needs of commodities and money will be continuously increased more in coming years. We will enhance the function and diversity of our business platform to realize better service and GREAT TRUST LINK.